Questions about your website?
9 TIPS FOR A HOME INSPECTION WEBSITE THAT WORK WONDERS
Fill out the form below to receive our free ebook for home inspectors! The tips included in this exclusive ebook will help you get your home inspection website working for you. Unlock your website's potential by applying these easy suggestions. 
GET IT NOW FOR FREE!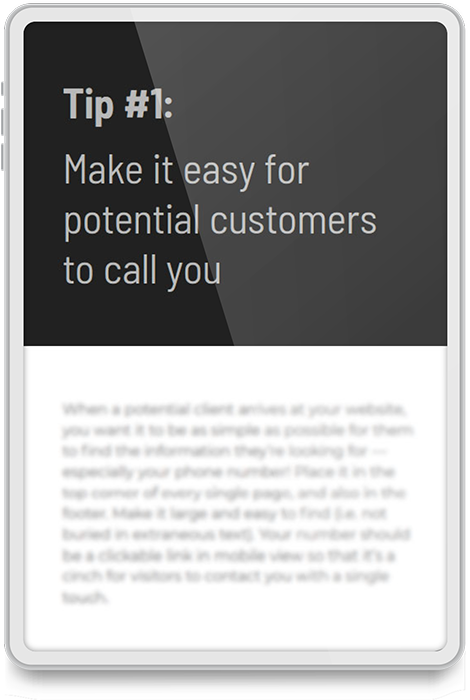 MAKE YOUR WEBSITE PULL ITS OWN WEIGHT
Schedule a call with our web team to see how we can get your website working for you starting today!
READY TO BUY A NEW WEBSITE?
Our team is ready to guide you through the process and provide you with flexible payment options.