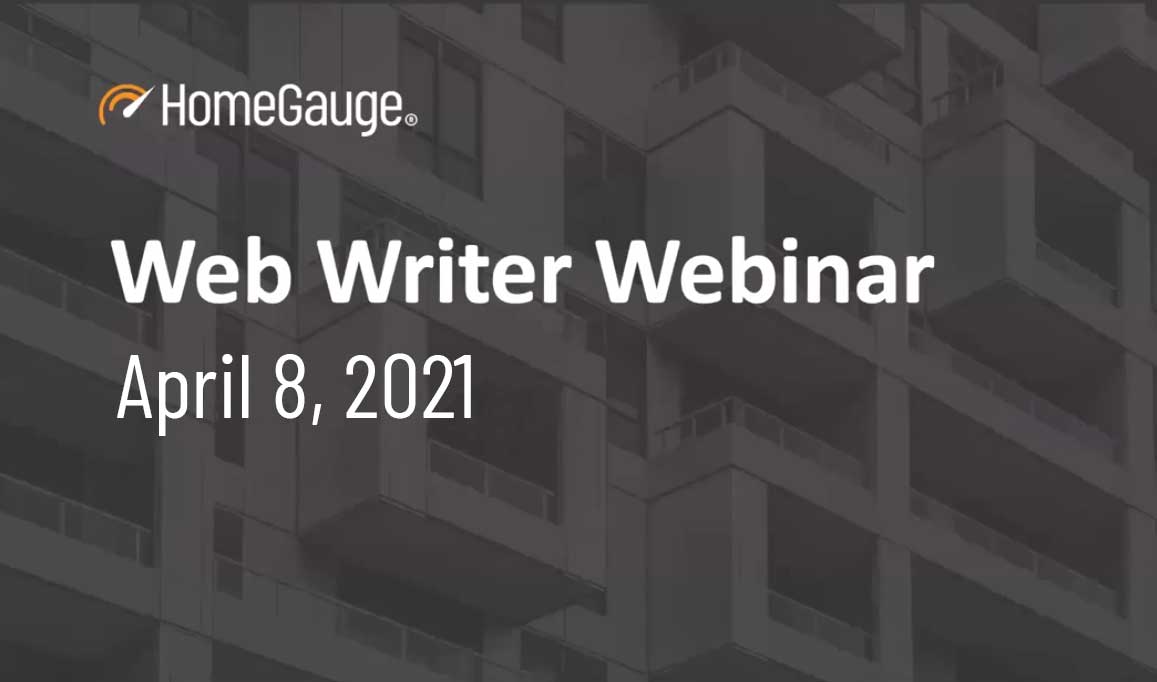 Web Writer Webinar: Transitioning from Desktop to Web
We're hoping you'll join us for our next live webinar about our evolving Web Writer! You can hop in on Thursday April 8th at 1pm ET.
In this session, we'll be covering the most important features of the Web Writer, like report creation, using both the Desktop and Web Writer so you can see what it might take to transition your workflow if you choose to do so.
We've been listening to your feedback, so we'll also review areas of the Web Writer we've improved on recently, and what is coming next for you. As always, we'll answer your burning questions, and provide you with a recorded session once it's complete.
In the meantime, if you'd like to take a peek at what the Web Writer is all about, you can visit our Web Writer page for more information, a product roadmap and other updates.
We hope to see you April 8th!
Your Team @ HomeGauge