Easy To Use Home Inspection Software
Spend time doing more inspections, and less time writing reports. Get the tools to manage, market, and grow your business.
*6.90/mo for three months
What our Inspectors think about HomeGauge…
I filled out the HomeGauge questionnaire… I had my initial meeting…they immediately picked up on what I was looking for. After a couple of weeks I got my completed website. HomeGauge nailed it …Every time I have ever spoken with a HomeGauge employee I have hung up the phone thinking this is a company I like doing business with.
Just want to give a Shout out to the HomeGauge team for my business website. So professional and easy to navigate. My clients and realtors LOVE it. Not to mention the Blog. This website pays for itself every month. Email comes straight to my phone to tell me someone has scheduled another inspection. It's that easy. Highly recommended.
Over the past four years, I have used a couple different inspection software products. I started with a very basic program that was inexpensive, but soon realized I needed something with more functionality. Specifically, the ability to customize the program was a must. After another miss, I finally landed on HomeGauge and found that it worked great for my needs. It's very customizable, and was easy to get started. They had some great tutorials and now, over 2 years later, I couldn't do business without it.
The software is very customizable and I was able to customize the software to what I wanted. The software is easy to add pictures, and easy to understand. I bought the program from HomeGauge and that was it. HomeGauge also comes up with very good additions to the software that really help out my customers and their Realtors. When I bought HomeGauge software, I looked at nine different software packages, and chose HomeGauge for how easy it was to customize.
I love how robust and flexible the software is for customizing. The developers have done an outstanding job anticipating all types of uses and contingencies that make this software very user friendly. The program can be tailor fitted to individual types of properties or used as a template for many similar properties.
HomeGauge Software is far superior to all other software I have tested. My five years of use have been almost without issue. The rare occasion I have had an issue support usually has had it resolved within an hour. The software is evolving all the time. Always improving.
Create simple, efficient reports that your customers will love.
Intuitive, efficient inspection software for everyone.
Web-based
Works on any platform
Backed up in the cloud
No syncing of data required
Easy to learn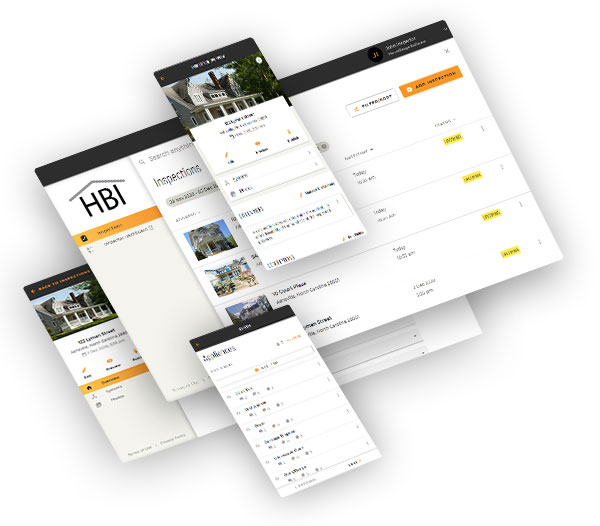 Give your business the attention it deserves.
Comprehensive inspection software, used by thousands for over 20 years
Live chat, email, and phone support at your fingertips
Exclusive Extra Care membership with benefits for you and your Buyers
Free trainings, in-person & online
Free scheduler with Services Subscription


You get far more, for far less
This is your opportunity to choose the best value of Home Inspection Software & Services available. As a HomeGauge Inspector, you will have access to a full suite of tools.
Our experience in the industry, our commitment to innovation, and our ability to provide optional affiliate programs to you and your customer allow us to give you the best value compared to our competitors.
Talk to a real HomeGauge team member.
Take advantage of this limited time offer:
| | |
| --- | --- |
| CUSTOMIZABLE REPORT WRITER | |
| WEB WRITER | |
| CUSTOMIZABLE REPORT TEMPLATES | |
| INTUITIVE ONBOARDING AND SETUP | |
| VIDEOS & 360° IMAGES | |
| A ROBUST ONLINE SCHEDULER | |
| ONLINE AGREEMENTS | |
| ONLINE PAYMENTS | |
| EXTRA CARE SERVICE | |
| CREATE REQUEST LIST | |
| INDUSTRY LEADING SUPPORT | |
| CLOUD BACKUPS | |
| TIME RELEASE MESSAGING | |
| CUSTOM WEBSITES & SEO SERVICES | |
Spend time doing more inspections & less time writing reports
There's a lot of value in writing up a helpful and informative report for your home inspection customer. We know how time-consuming report writing can be though. This is why HomeGauge has created a comprehensive, interactive, and simple to use report writer, making the entire home inspection process easier for both you and your customers.
A few key features of our report writer you'll benefit from:
The freedom to use a variety of report formats, including narrative and checklists
Using our customizable templates for different types of inspections, including residential and commercial, by room, or by system
Providing an immersive experience with video and 360° images
Making the process a breeze with a built-in library of auto comments 
Saving time with our support for wind mitigation and common pest forms

Providing full estimates, quotes, line drawings, and multiple document types right within the report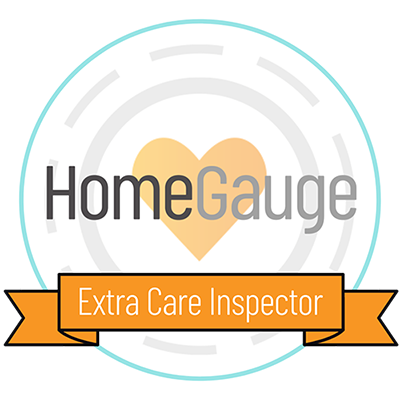 Extra Care, Extra Value — exclusive benefits for you and your buyers.
When home buyers choose a HomeGauge Extra Care Inspector, they're choosing a professional who is differentiated from the rest, and someone who will help relieve the pressure that often accompanies the journey to homeownership. These benefits continue even after they've received your inspection report.
Extra Care allows you to be the inspector that has access to:
Extended support hours
Promotional badges and marketing materials for agents
Special access to company and product announcements
Affiliate programs with no sales required on the part of the Inspector
Exclusive trainings and events
Special discounts
…and more coming soon!
When you have access to these benefits, your customers feel the difference with:
Streamlined communication between Buyer, Agent, and Inspector

One less step in the home buying process

A simpler path to getting homeowners insurance 

Less pressure from their agents (so agents also benefit!)

Added value after the inspection is complete with homeowner discounts from industry affiliates
HomeGauge Web Services will set you apart in the industry.
Let your website work for you
Imagine having a skilled team automate the process for your prospective customers, from landing on your website to meeting at the inspection. This is just one way HomeGauge web services can reduce your daily efforts while improving your customers' experience.
Even if you're not yet with HomeGauge, you can still take advantage of our custom web services. We offer multiple options for blogging, SEO services, managed hosting, and complete custom website development.
Be top-notch at an affordable cost
Stop bouncing around to different companies to manage your business and your website.
Get the custom design you deserve. We use WordPress, and we don't use templates. We also design for viewing on all devices.
We'll save you the hassle of trying to write expert content yourself, our team creates original custom content for each page.
Your clients will be able to access their reports, read your testimonials, request to schedule an inspection, and even pay for services from your website.
If you choose to use our blogging and SEO services, we'll even write monthly blogs for you to help improve your website traffic.
HomeGauge is known for our customer support and the Web Team is no different. We are happy to assist you with anything you may need.
With hosting, you receive TWO professional email addresses, including virus and spam filters.
Be the best resource for your customers with training & events
Whether you're new to the industry, or a seasoned inspector, we create valuable content for you and your business, so that you can learn, grow, and share, no matter how experienced you are. Our resources and support content provides multiple content types like short videos, trainings and webinars, product walk through videos, Q&A, important company bulletins and other helpful items to help you grow with HomeGauge. Here are some helpful examples: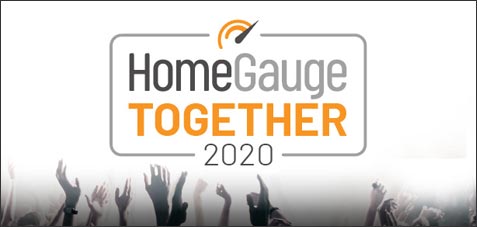 HomeGauge Together: an online conference
In 2020 we hosted our first full day online conference featuring a variety of content. Watch the recorded sessions now!
How to succeed as a home inspector
Starting a new home inspection company can mark the beginning of a promising career.
Read full article
HomeGauge Subscription
$69/month USD
Includes use of the HomeGauge inspection report writer and online features for one inspector, including report delivery and appointment scheduling.  Discounts are available for annual plans.
Special: Get 90% off for 90 days
HomeGauge Add-Ons
From $99 to $199 USD
HomeGauge offers some additional special pdf forms for inspectors who also perform pest inspections in states that require specific forms. Book a call with us for more details!
Website Build
$995 USD
Our professional writers will create original website content and our web designers will create a unique design just for you. All sites are optimized for desktop and mobile devices. Different hosting options are available.
HomeGauge Complete Package
$1999 USD — Save $484!
Get a 12 month HomeGauge Subscription (normally $828), a website build (normally $995), and 12 months Managed website hosting (normally $660).  Get it all at a great price!
HomeGauge Total Package
$3450 USD — Save $1361!
Get a 12 month HomeGauge Subscription (normally $828), a website build (normally $995), and 12 months of HomeGauge's SEO Builder website hosting (normally $2988).  The Total Package offers the highest savings of all our offerings!
EZ Pay Options
Ask for details
If you want to get started with one of our packages, but want to spread out the purchase, we have some 3 month payment plans. Schedule a call with us for more details!
How to Succeed as a Home Inspector
Starting a new home inspection company can mark the beginning of a promising career. But like any small business, it takes strategy and hard work to achieve long-term success. 
A skilled inspector will not only perform well at their job, but they will also be prepared for unexpected hiccups. Economic uncertainty, changes in the housing market and the rising costs of managing a business can pose challenges for new and established inspectors alike. 
This article discusses five keys to succeeding as a home inspector, offers tips on how to develop skills in each area, and provides key performance indicators (KPIs) for measuring success.
Five areas of success
Operating as a successful home inspector is easier said than done. 
Really, there are five areas that an inspector should focus on when considering home inspection as a career, developing a business plan, and growing a business:
Technical knowledge
Verbal communication skills
Inspection report writing
Organizational skills
Business skills like marketing
By delving into these key areas, you can identify if home inspection is right for you, if your business is currently on track for success, or if there are areas in which you may need to improve or focus on in the future.
When trying to grow your business, it's important to ask yourself the following questions: 
What items, like income or repeat customers, are the best ways to measure success as business grows?
What specialty skills are people looking for when hiring an inspector?
How can I improve operations?
While these may seem remedial or redundant, it's important to ask these questions so that you understand if there are areas where your business can improve, if there are business tactics that your market is interested in, and the best avenues for growing your home inspector business.
Technical knowledge
The real estate agent who refers you or the buyer who hires you to complete the inspection expects you to have a strong understanding of a house's structure and the home's systems. This means that a good home inspector will be trained in the technical knowledge of the trade through continued education, experiential training, mentor training, and professional inspector training.
Here are some things to do to improve technical knowledge as a home inspector:
Find a mentor
Get licensed or professionally certified
Join a professional home inspection association, such as InterNACHI or ASHI
Continue inspection training
Go on walkthroughs with different specialists (even later in your career)
Ask a lot of questions
Meet regularly with your local real estate professionals, home builders, and specialists in other related industries
Learn a specialty
Follow up with the client (i.e., home buyer/seller, real estate professional) after a job
Many states require professional training in the form of licensing, certification, or experience in order to inspect even one home. Even if the state you work in does not require any professional inspection training in order to inspect a home, know that receiving any type of training (such as licensing, certification, or continuing education) can help you boost your business up over your competition. 
Training is a relatively small investment, but the cost will depend on the program. It's a good idea to consult an industry association for help in assessing the quality of available training programs.
Continuing education will keep you up on trends in home building and give you a competitive edge. You can also diversify your business by becoming a licensed home inspector in a specific area or specialty, such as radon testing or pest inspections. 
Verbal communication skills
A home inspection can either slow down a real estate transaction or facilitate a seamless transition into its final stages. Presenting inspection findings in an unclear or confusing manner can be a major reason why a real estate transaction is halted. 
Remember that inspectors hold an important position in the home buying and selling process: the buyer, seller, and real estate agent all depend on the home inspector's expertise and experience. 
Home inspectors are hired because they a) have the knowledge to distinguish between major problems and minor issues, and b) they can clearly communicate to the potential buyer the differences between the two. 
When it comes to understanding issues with the systems and components in a home, a potential buyer will trust the expertise of a professional home inspector over their real estate agent. This is not to say that their agent is untrustworthy, but their knowledge is about the housing market, and not the structural integrity of a home.
Inspection report writing
A good home inspection report explains exactly what condition a house is in at the time of the inspection. This helps make a real estate transaction run smoothly from initial inspection to final sale. And that's definitely one way to make real estate agents your best friends (and get the referrals rolling in).
The inspection report is the primary product you produce as a professional inspector. It is more than just a record of your inspection process. It's also evidence of your inspection training, your experience as an inspector, and a reflection of your customer service and business standards. 
If you use a high-quality home inspection software, then you want your potential clients to know about it. Post a public sample inspection report on your company website so that real estate agents, buyers, and sellers know what to expect when they contract your inspection services.
After all, a poorly organized or incomplete inspection report can make or break a client. Confusing reports frustrate real estate agents and potential home buyers. A professional, organized, and thorough report reflects well on your business and wins you referrals and repeat customers.
Keeping organized records
The importance of basic bookkeeping and organization cannot be overstated. Good home inspection software gives you a leg up in this regard, especially if you have little prior experience in running your own business. 
For example, HomeGauge software keeps inspection reports, customer contacts and history, invoicing and payment collection all in one central place. Other helpful features include automated collections and the ability to collect electronic signatures on agreements.
Marketing for home inspectors
Providing quality work, clear communication, and ethical reports throughout the entire inspection process will reflect positively on your business. It's important to promote these and other positive features when marketing your business.
If you're just starting out, you will need to put a concerted effort into marketing your inspection services. If you're already established, trying new marketing initiatives can take your business to the next level.
Since 90% of people buying and/or selling a home use a real estate agent, and, on average, each real estate agent refers 3 inspection companies to their clients, establishing relationships with real estate agents should be your first priority in marketing your inspection company. 
Meet real estate agents by leveraging your personal network, attending real estate industry events, and visiting open houses and agency offices in your area. Both online and in-person, marketing activities work best when they are consistent and targeted. 
Affordable social media ads targeted to home buyers/sellers and real estate industry members in your geographical region will generate brand awareness and leads. The ads should have clear calls-to-action that push visitors to your website, where a sample inspection report and information on your services should be easy to find. 
Measuring success
The average income of a home inspector varies widely. This is because a home inspector's income will depend on the density of the housing market in your region, how efficiently you run your business, and how much business you generate. 
If you are working independently, you will be able to work as much or as little as you wish. Most inspectors on average do two inspections in a day, and each inspection can take about 3 to 4 hours. With relatively low overhead, it is certainly possible to make a very good living as a home inspector.
But the true measure of a successful home inspection business is the quality of the relationships you create. Real estate professionals who repeatedly refer you to their clients and buyers who trust you to help them make crucial home-buying decisions will carry you through the ups and downs of the market and ensure your business grows through booms and busts. 
Why HomeGauge?
HomeGauge gives your home inspection business the advantage. With home inspection software from HomeGauge, you can send clients a digital report that includes your detailed notes along with photos and videos of the home. 
HomeGauge's report writing software is also formatted for mobile access. These inspection reports give real estate agents and home buyers a complete story of the house, townhome, or condo at the time of inspection and the groundbreaking Create Request List™ feature can be used from within the report itself.
—
Technical expertise, good communication, thorough inspections, and strong business organization will be key factors in determining the path your home inspection career will take. By investing in a home inspection report software like HomeGauge, you are telling your customers that you care about your workmanship, that you want to clearly communicate the inspection findings, and that you are organized — all keys to achieving success as a home inspector!