The premier home inspection software for over 20 years
One convenient, time-saving package
Built by Home Inspectors for Home Inspectors, HomeGauge has spent the last 20 years perfecting the tools that inspectors need to get the job done — and make their business successful.
HomeGauge customers get so much more as standard
And we offer a comprehensive set of add-ons for those needing more.
HomeGauge has been supporting home inspectors since 2001. HomeGauge is a member of all the major home inspection organizations, including ASHI, InterNACHI, CAHPI, and others.
Report Writing
At the core of our products is our inspection report writer, offering the highest level of customization and report writing speed in the industry.  HomeGauge supports video and 360 images too!
Online Services
HomeGauge helps you complete the process, from scheduling your appointment, signing online agreements, report delivery and tracking. All the hard stuff.
Web Development
You're an inspector, not a web designer, and that's ok. We have been creating custom home inspector websites for a long time and know what works. Let us handle the details for you.
E&O Insurance
HomeGauge is working on a new program to help you get a great deal on E&O insurance!
Homebuyer PLUS
Provide more value to your buyers and agents by helping them get a homeowners insurance quote using the information you collected during the inspection. Agents love it!
The Best Support
HomeGauge Support is a shining star in our industry. We have a 99% support satisfaction rating, plus you can talk to people on the phone or in online chats. No one beats HomeGauge Support.
HOMEGAUGE SUPPORTS YOU ON THE GO
The HomeGauge Companion will save you time. How can this little device possibly make you more efficient? The biggest answer is photos. Save up to an hour per inspection by taking photos directly on your device, in their intended location in the report. Couple that with your own custom comment library, report auto-fills, downloading appointments directly from the cloud, and you have a killer app for your home inspection business.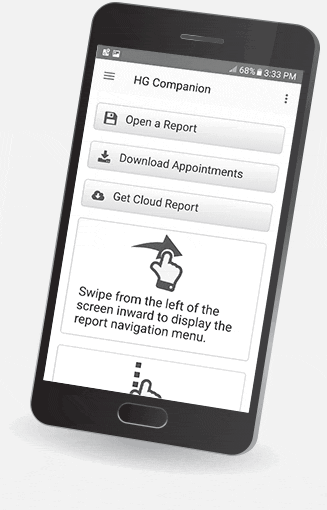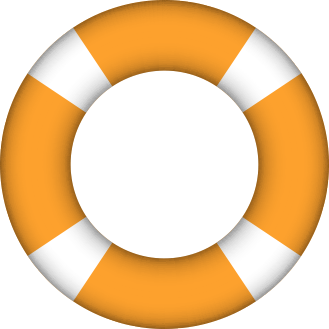 The Best TECH Support in the Industry
Unique in the industry is the level of support we provide. 
Included with your HomeGauge Subscription is access to our top-notch support team. Call and talk to a person on the phone, start up an online chat, or visit our great online support center. We've got your back!
HomeGauge Has Always Lead the Way
18 years of innovation and still delivering, HomeGauge has features that set us apart from the competition.
Customizable reporting
With HomeGauge you can make templates yourself or edit an existing one to create/modify the report to fit your style. Easily add new sections, items, rename, etc. Easily store and access your saved inspection comments
Use video in your report!
Easily add video clips at any item in the report! Short videos are a great way to show inspection findings that can be difficult to describe with a photo and text, such as a loud plumbing noise or to show a loose banister.
A variety of report formats
At any time in the report writing process you can generate the report using one of many different formats and styles. You can choose a Grid, Checklist, or Narrative format with several different variations and color choices, add icons at sections, and more. You can choose a special cover page or create your own. You can include just the sections of the report you want, and remove anything you don't need.
Secure and unlimited report upload and delivery
No per report fees. With our low cost monthly subscription you can upload as many reports as you need. Create as many online appointments. It's all included.
360° images make reports an immersive experience!
Set yourself apart by offering homebuyers and agents a tour that no other provider can deliver. One quick snapshot lets your clients explore 360° panoramic views right within the report.
Rapid Fire Picture Review
This feature brings your pictures up in rapid succession to embellish with arrows, text, etc. Finish your reports in a snap!
Pictures, Thermal Imaging and Line Drawings
HomeGauge automatically compresses pictures for the web. Add arrows, circles, text, grids, etc. to pictures easily. By far the quickest and easiest in picture editing and multiple picture features.
Create Request List
Your real estate agents and customers can create a Repair/Request list (or project list) directly from the inspection report and attach it to their repair addendum form! This unique feature that HomeGauge pioneered can make you stand out from your competition.
Why is HomeGauge the most popular software for Home Inspectors?
It's a combination of being designed & built by Inspectors, and that we've been doing this for 18 years!
Additionally, we have always had a long-standing belief that our customers should be able to connect with us when they need help and so many years ago started a truly industry-beating Support Team.
Our tools are also great. Not only do we have all the things you need (report templates, mobile companion app, scheduling, CRL (Create Request List) etc), we also have features unique to the industry, including our Extra Care program to give a better experience to your Buyers.
Is there a Support team to help me?
Absolutely, and one that we are deeply proud of. Our team of experts in Asheville, NC is available on the phone, on chat, and via email. We invest heavily into this group to give you peace of mind that you're not in this alone.
Are there any other setup or subscription fees to pay?
You have the choice of signing up for a low, monthly subscription fee or a discounted annual subscription. 
Whichever package you choose, we offer more for less.
Is there a long term contract?
Great question. Depending on the option you choose, you can either cancel monthly or annually.
In comparison to other Home Inspector software, why is HomeGauge a lower price?
We have been providing software & services for inspectors since 2001, so quite simply, we have had a lot of time to perfect what we do! That has allowed us to offer more as standard, including our world-class Support team. Our current pricing offers tremendous value and is the lowest priced tier 1 inspection software available.
"I find the ease of use to be the best part. If I run into a oddball situation on a home, I can write it in the report for just that single use, or keep it for future uses. The flexibility is great."
"I purchased your home inspection software at the end of October 2008, and had no computer experience at all prior to that. I needed a lot of help, and this is to let you know I always got the help I needed. My transition from a hand written report to the computerized report has been so much easier than I could have ever hoped, and I believe it is directly related to your designers, tech guys, and your staff in general. All you guys are great, and I look forward to a long working relationship with you and your people. Thanks again for a Great product that helps make me an even better home inspector."
"I use it simply because it is the most user friendly home inspection software on the planet. Adding photos to my reports is a breeze. In my opinion, there is no other software that is even a close second. Oh yes, did I mention the superb support team? They actually listen and take action."
"I would like to thank you and your staff — when I found your company several years ago you said you were founding your company on service — and that you have. It means a lot to me to be able to call and get help for a problem with my home inspection software when I'm in the field. I don't know how, but it seems everyone I talk to is happy to help, almost like family, and I know you don't know me from Adam. Thanks for making me look good."
Let's Get This Party Started
Buy now, or Start a trial today!