All Certified RV Inspectors Need — All in One Place
For the last 20 years, our mission has been to support Inspectors with the best tools at an affordable cost, backed by 1:1 professional support. Generate more business, and fit more inspections into your schedule with HomeGauge.
Take advantage of this limited time offer:
Let your website work for you!
Stop bouncing around to different companies to manage your business and your website.
Get the custom design you deserve. We use WordPress, and we don't use templates.
We'll create you a jaw-dropping website that will look fantastic across all devices — including mobile phones.
Content? Don't worry! Our professional web writers will write 100% unique content for your site that's all about you, your company, and the services you offer!
Your clients will be able to access their reports, read your testimonials, request to schedule an inspection, and even pay for services from your website.
Increase traffic to your website without our SEO services.
HomeGauge is known for our customer support and the Web Team is no different. We are happy to assist you with anything you may need.
With hosting, you receive TWO professional email addresses, including virus and spam filters.
Even if you're not yet with HomeGauge, you can still take advantage of our custom web services. 
What our Inspectors think about HomeGauge…
HomeGauge Software is far superior to all other software I have tested. My five years of use have been almost without issue. The rare occasion I have had an issue support usually has had it resolved within an hour. The software is evolving all the time. Always improving.
I filled out the HomeGauge questionnaire… I had my initial meeting…they immediately picked up on what I was looking for. After a couple of weeks I got my completed website. HomeGauge nailed it …Every time I have ever spoken with a HomeGauge employee I have hung up the phone thinking this is a company I like doing business with.
Give your business the attention it deserves.
Comprehensive inspection software, used by thousands for over 20 years
Live chat, email, and phone support at your fingertips
Free online training videos
Free online scheduler with HomeGauge Subscription
You get far more, for far less
This is your opportunity to choose the best value of RV Inspection Software & Services available. As an NRVIA-Certified RV Inspector, you will have access to a full suite of tools.
Our experience in the industry and our commitment to innovation allow us to give you the best value compared to our competitors.
Talk to a real HomeGauge team member.
Take advantage of this limited time offer:
| | |
| --- | --- |
| CUSTOM RV TEMPLATES THAT MEET NRVIA STANDARDS |   |
| CUSTOMIZABLE DESKTOP REPORT WRITER |   |
| MOBILE APP INCLUDED |   |
| CUSTOMIZABLE REPORT TEMPLATES |   |
| INTUITIVE ONBOARDING AND SETUP |   |
| VIDEOS & 360° IMAGES |   |
| A ROBUST ONLINE SCHEDULER |   |
| ONLINE AGREEMENTS |   |
| ONLINE PAYMENTS |   |
| CREATE REQUEST LIST |   |
| INDUSTRY LEADING SUPPORT |   |
| CLOUD BACKUPS |   |
| TIME RELEASE MESSAGING |   |
| CUSTOM WEBSITES & SEO SERVICES |   |
Be the best resource for your customers with training & events
Whether you're new to the industry, or a seasoned inspector, we create valuable content for you and your business, so that you can learn, grow, and share, no matter how experienced you are. Our resources and support content provides multiple content types like short videos, trainings and webinars, product walk through videos, Q&A, important company bulletins and other helpful items to help you grow with HomeGauge. Here are some helpful examples: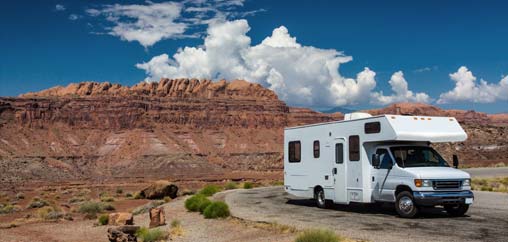 How — and Why — to Become an RV Inspector
If you haven't already considered becoming an RV inspector, here's why you might start to focus on RV inspection services ASAP.
Read full article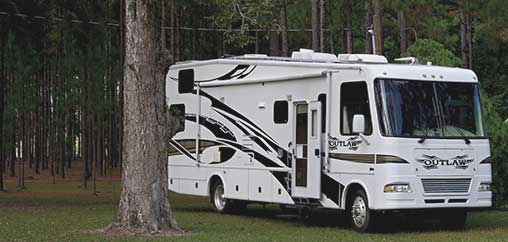 RV Inspection Template now available for NRVIA members with a HomeGauge Subscription
Attention NRVIA RV inspectors in training and in the field — HomeGauge is here for you!
Read full article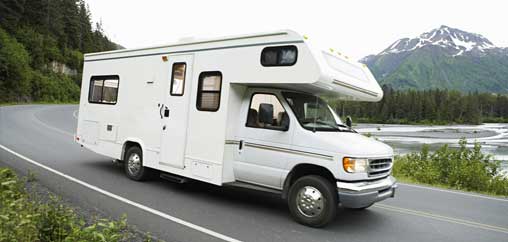 How to Become an NRVIA-certified RV Inspector
RV inspection is a growing industry and RV inspectors are in demand. Become an NRVIA-certified RV inspector by following these steps.
Read full article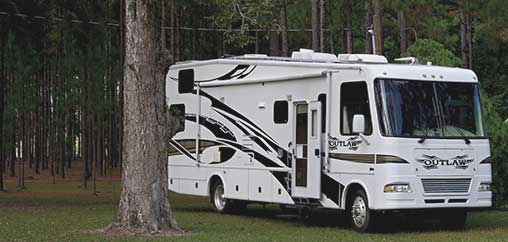 RV-specific template is now available to NRVIA trainees with a HomeGauge Subscription 
Attention NRVIA RV inspectors in training — HomeGauge is here for you! With just a few clicks, NRVIA-certified RV inspectors will be on the road to success with the latest templates, comments, and report styles we designed together with the NRVIA to meet their standards and to remain in line with certification and best practices. These updates will allow you to spend less time adjusting HomeGauge software to meet your specialized needs and more time inspecting, in training, and living the RV dream!
As an NRVIA trainee, your instructor will help you with set up.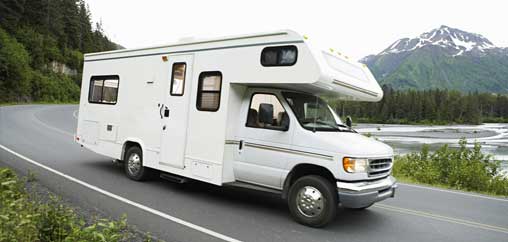 How to Become an NRVIA-certified RV Inspector
Have you ever wanted to just hop in your car and drive, living life on the open road?
If the 2020 RV sales numbers are any indication, a lot of people share that impulse.
The new and used RV markets are booming, and that market is likely to increase further as more baby boomers retire and opt to spend their golden years traveling in comfort. And since a full motorhome can cost anywhere from $100,000 to $300,000, these buyers are likely eager to protect their investment with a quality pre-sale RV inspection, the same way they would a standard residential property.
What does this mean for you? Becoming an NRVIA-certified RV inspector might just be one of the best business decisions you'll make.  
In this post, we'll take a look at what a certified RV inspector does, and whether there's a long-term market for RV inspections. Then, we'll walk you step-by-step through the process of becoming an NRVIA-certified RV inspector (or adding RV inspections to your current inspection business).
What is a certified RV inspector?
A certified RV inspector is a professional who is qualified to conduct a detailed inspection of the current condition of recreational vehicles (RVs). 
As you might expect, inspecting an RV is essentially a combination of inspecting a house and inspecting a car, and it means that an RV inspector needs to have a working knowledge of both. In order to be an effective RV inspector, you must have experience and knowledge of the following components:
RV interiors, including facilities, upholstery, furnishings, and cabinets
RV exterior body and underbody (looking for things like rust and dents)
RV air and heating systems and furnace
Propane systems
DC and AC electrical systems
Plumbing and water systems
RV refrigerator, generator, and other appliances
Tire and wheel condition, along with 4-wheel and all-wheel systems
Windows, doors, and roof condition 
Collision or water damage
RV fire safety
RV weight regulation 
Engine, transmission, and exhaust
Braking systems, steering, and suspension
An RV inspector will usually be able to inspect large Class A motorhomes, Class B campers, travel trailers and more. Much like a standard home or commercial property inspection, the inspector is an unbiased third party with no financial stake in the inspection's outcome. 
What happens during an RV inspection?
The most common type of RV inspection is a pre-purchase inspection, which takes place before a sale of the RV is finalized, where the potential buyer hires the inspector to get a good idea of the condition of the motorhome and whether any major repairs are needed.
A Level 1 inspection is visual and usually takes about three hours to complete. A Level 2 inspection is more detailed and involves sending fluids and other samples to a lab. Because of this step, a Level 2 inspection is usually more time-consuming and expensive.
During the inspection, the inspector conducts a thorough visual inspection of the RV, and if possible, they'll take the RV for a road test as well. The inspector then completes a detailed inspection report for their client. 
This report should include photos and videos of the components that were inspected, along with notations of the status of the various inspected elements. The inspector should point out anything that isn't up to par and might need to be repaired or replaced.
Mandatory state inspections for RVs
Many states also have mandatory safety and emissions inspections for larger Class A RVs, and emissions inspections for Class B campers. Safety inspections will be focused on checking tires, brakes, lights, and suspension—things that would pose a danger on the road if they were not in proper shape. 
State mandatory inspections typically are not as in-depth as pre-purchase inspections, since the state isn't interested in non-safety components like the condition of the RV's interior upholstery or A/C system.
Is there a need for RV inspectors? 
If you're already a home or commercial property inspector, you may wonder whether there's a market for RV inspections. It may seem like a better bet to specialize in other types of inspections, which may have more demand and variety.
However, the RV industry is currently booming. Even after a slight decline due to the COVID-19 pandemic, the North American recreational vehicle market was valued at $26.7 billion in 2020— and experts predict that the market will be worth $35.7 billion by 2026. 
As more baby boomers retire, the demand for recreational vehicles will continue to skyrocket. And since RV buyers are getting younger and younger, there's no sign that this market upswing will reverse anytime soon. More than 9 million families in the U.S. report owning an RV, and 40 million people in the U.S. go camping yearly. 
And with each RV purchase, there's a need for an inspection.
This growing market provides a great opportunity for thousands of RV inspectors to meet the needs of new RV buyers, who may not know what to look for when determining if their purchase is a wise one. RV inspectors can help provide peace of mind and ease the buying process for new RV owners.
How do I become an NRVIA-certified RV inspector? 
Much like the standard inspector certification process, there is no universal requirement across all 50 states of the U.S. Each state has different requirements, and some states don't even require a license to practice inspections.
But if you're interested in becoming an RV inspector, it's a good idea to be as thorough and legitimate as possible. The best way to get started as an RV inspector is to become certified with the National Recreational Vehicle Inspectors Association (NRVIA). 
Step 1: NRVTA certification course
Whether you're new to the RV inspection business or simply want to level up your service and charge higher prices for your services, the best first step is to take the only RV inspection certification course in the industry.
The NRVIA partnered with the National RV Training Academy to create a certification course that takes about three weeks (or 128 hours) to complete. This course is made up of three 40-hour sections:
Fundamentals training—covers DC electrical systems, AC electrical systems, propane systems, plumbing systems, RV refrigerator, air conditioner, water heater, and furnace. 
Principles of an RV inspection—covers assessment skills and diagnostic analysis of RV systems to deliver thorough inspection reports. This course focuses on hands-on inspection training and requires the student to complete two full RV Inspections. 
Advanced RV inspector training—covers application of industry-specific software and hardware. The course also advances existing inspection skills, methods, and techniques and prepares the student to perform federal contractor inspections such as Federal Emergency Management Agency (FEMA) and Department of Homeland Security inspections.
After completing the three-week course, you can attend the RV Inspector exam review. This day-long "study day" reviews all the important components of RV inspections and helps students prepare to take and pass the certification test, typically taken the next day.  
Step 2: NRVIA membership
The NRVIA is a relatively new organization founded in 2014 to standardize the RV inspection industry. They provide a code of ethics as well as an extensive standards of practice document, and they partnered with the NRVTA to create the certification course mentioned above.
NRVIA membership comes with:
Member-exclusive continuing education and advanced training
Networking opportunities
Sample report sheets, agreements, and other documents for your business
National marketing promotion and a Public Inspector directory to help more clients find you
Once you've passed the NRVTA certification exam, simply pay the NRVIA annual fee and meet their ongoing education requirements to remain a member in good standing. 
Step 3: Decide on your business structure
If you're an established home inspector or commercial inspector, you can likely skip this step. But if you're new to inspections, you need to decide the best business structure for you. 
If running a business isn't something you're interested in, you may be able to join an established inspection team in your area. But if you'd like to start your own company, you'll have to decide between sole proprietorship, partnership, a limited liability corporation (LLC), or a corporation. 
Choosing a business structure can be a difficult decision, and every situation is different. We recommend considering your management style, your business goals, and the kinds of risks you're comfortable with taking on. For more information, check out our article: What's the Best Business Structure for Your Home Inspection Company? 
Step 4: Invest in software and digital tools to manage and promote your business
As a home inspector, it's essential to have an attractive and user-friendly website. Ensure that you follow SEO best practices to drive more visitors to your website when potential customers search for an RV inspector in your area.
And don't forget the software you'll need to conduct RV inspections! HomeGauge partners with the NRVIA to offer our RV inspection report writing software with a special NRVIA-specific template to their certified inspectors and trainees. 
This software comes free with your HomeGauge subscription and includes the latest templates, comments, and report styles we designed in collaboration with the NRVIA to meet their standards and remain compliant with best practices.
With the right software, you'll be able to spend less time customizing report software to your specialized needs and more time doing what you love—inspecting!
Become an RV inspector with HomeGauge by your side
Launching your career as an NRVIA-certified RV inspector may take some work (including additional training, hands-on experience, and business and marketing investments), but the RV inspection industry is a relatively untapped market with impressive potential for growth. 
Whether you're looking to start a brand new career as an RV inspector or include RV inspections as an additional service offered by your inspecting business, the right training and business tools will ensure you're set up for success in the long term.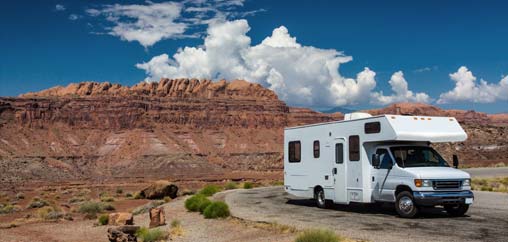 How — and Why — to Become an RV Inspector
Let's start with something obvious: 2020 changed everything. 
The pandemic left no one's life untouched — and no one's business, either. For home inspectors, the sudden lockdown meant at least a few months of terror as you scrambled to figure out if you could safely do an inspection and how to manage it. If your business was on pause, you had to navigate PPP loans, Pandemic Unemployment, and plenty of sleepless nights.
But now that a year has passed, it's time to reassess. The housing market is heating up — and in some markets, never really suffered during the past year, as people with means sought to get more elbow room for themselves. But increased demand doesn't necessarily mean increased stock, so the amount of inspections you'll book could still lag, depending on local conditions.
One area that's experiencing a major boom right now, no matter where you're located is RV sales. You might recall hearing about people renting and buying RVs as a way to travel safely during the pandemic, and industry experts project that demand will continue to grow as lockdown restrictions lift. By the end of 2020, RV sales were up 18% — and that's including the spring months when showrooms were completely shut down. 
And that's just the statistics for brand new RVs. The used RV market is also booming, and that means a steady demand for RV inspections. After all, a full motorhome can cost anywhere between $100,000 and $300,000, so it's well worth it for buyers to protect this investment in exactly the same way they would a traditional house. 
If you haven't already considered becoming an RV inspector, here's why you might start to focus on RV inspection services ASAP:
RVing is increasing in popularity, especially since the pandemic.
RV buyers are getting younger, which signals a long-term boost to this market.
RV inspection is an emerging business, so it's smart to establish yourself now. 
You likely already have many of the skills to do the job! 
4 steps to becoming an RV inspector 
Now that you know why it's a great idea to become an RV inspector, it's time to take a look at the nuts and bolts of how to get it done. RV inspection is a relatively new field, so don't worry if you feel like the only person in your area looking to launch this service. You won't be alone for long, and it's always better to be a trailblazer than a follower.
Follow these steps to launch your new RV inspection career:
Decide if RV inspection is truly for you: Just as a good home inspector loves houses, a good RV inspector should love RVs. If you've never really given them much thought, it's a good idea to get educated on these portable pads. Start by checking out RV Lifestyle for a sense of the culture that has sprung up around RVing, and check out an RV expo or showroom near you so you can get a feel for these vehicles in person. If you're fascinated with little houses on wheels, then this is a club you should feel great about joining! If you feel claustrophobic each time you enter an RV, it's not right for you. Passion — or at least an interest and willingness to learn — is key.
Get specialized RV inspection training: An RV is different from a home because it has its own specialized systems — and obviously, safety is critical. Many of your current skills will transfer, but you'll still need to study up on some RV specifics to do a through inspection. The gold standard is the RV inspector program offered by the National RV Training Academy (NRVTA). As of April 2021, it's a three-week course that covers everything from fire and life safety to propane, electrical and plumbing systems and even weight knowledge — all crucial intel. 
Get certified: Because RV inspections are relatively new, no state has outlined any certification requirements or regulations — yet. Just as home inspectors have professional organizations that certify inspectors to maintain high standards, RV inspectors have the National RV Inspectors Association (NRVIA). The NRVIA offers a certification exam that is the industry's first, and it allows you to claim the title of Certified RV Inspector to let clients know you are highly qualified. 
Join the NRVIA: NRVIA membership can help support you when you're starting a new RV inspection business and throughout your journey. You'll be able to network and compare notes with other RV inspectors, take advantage of continuing education opportunities, and follow the latest industry news. You can also take advantage of some marketing help, including being listed in a directory of member inspectors. Many new inspectors find these connections valuable, especially if you're one of only a few RV inspectors in your area.  
Managing and promoting your RV inspection services
Once you've made the leap to get the training — and possibly certification — for RV inspection, it's time to add this in-demand new service to your business. Getting this right will take good planning and even better tools. 
Create specialized RV inspection reports
Because RV inspections require you to focus on different systems and safety issues, your standard home inspection report template won't be of much use — and trying to shoehorn RV information into a report designed for houses will look pretty unprofessional. To do the job right, you'll want to offer a customized RV inspection report. 
You can save a whole lot of time and headaches with HomeGauge inspection software and the RV inspection templates provided by the NRVIA for certified RV inspectors. HomeGauge provides a full suite of RV inspection solutions, including specialized RV reports for certified RV inspectors with customizable templates and useful features like photos, videos, and a menu of auto-centric comments to streamline report writing. This has been built with the help and guidance of the NRVIA, so certified RV inspectors won't need to worry about missing a thing. 
Update your website
You worked hard to become a certified RV inspector, so make sure your website clearly conveys crucial information about you, your business, and the services you provide. You'll want to highlight RV inspection services, add any shiny new certification badges, and perhaps create an extra web page explaining additional RV services in detail. 
If the idea of dealing with that tech gives you a migraine, it may be time to step up your game. HomeGauge Web Services can build you an incredible website that integrates all the features your clients are looking for, including online scheduling and instant access to inspection reports. Friendly, knowledgeable customer support makes managing your professional website a breeze.
Market your new services
Building and maintaining your website is crucial, but you'll also need to actively get the word out about your new RV inspection services. To effectively promote your RV inspection services, try one or more of the following:
Connect with local RV dealerships or service professionals just like you would with builders or real estate agents. You may be able to help each other connect to new clients.
Create brochures or direct mailers to announce your service locally.
Consider offering tutorials or promotional discounts to attract some attention to your RV inspections.
Pump up your social media presence on platforms like Facebook, Twitter, and Instagram to attract RV enthusiasts. 
Give Google Ads a try to target people searching for RV inspectors. 
It takes some work to launch yourself as an RV inspector, but this area is filled with growth potential. Whether you want to make a go of RV inspection as your main business or as a part-time service you offer, the right training and business tools will set you up for long-term success.
Want more great advice about getting your RV inspection business off the ground? HomeGauge is here for you every step of the way. Whether you're looking for a sharp new website or robust inspection software, we've got everything you need to run your RV inspection company in style.